Musicians on German reality TV talent show 'Sing meinen Song', are now performing their own in-ear monitoring independently thanks to the ME Personal Mixing System from Allen & Heath. For Sascha Kohl, the show's sound engineer, this has made a huge difference in the hectic daily production routine, particularly as he has to control both the FOH mix and the monitoring simultaneously and singlehandedly via an Allen & Heath dLive mixing surface.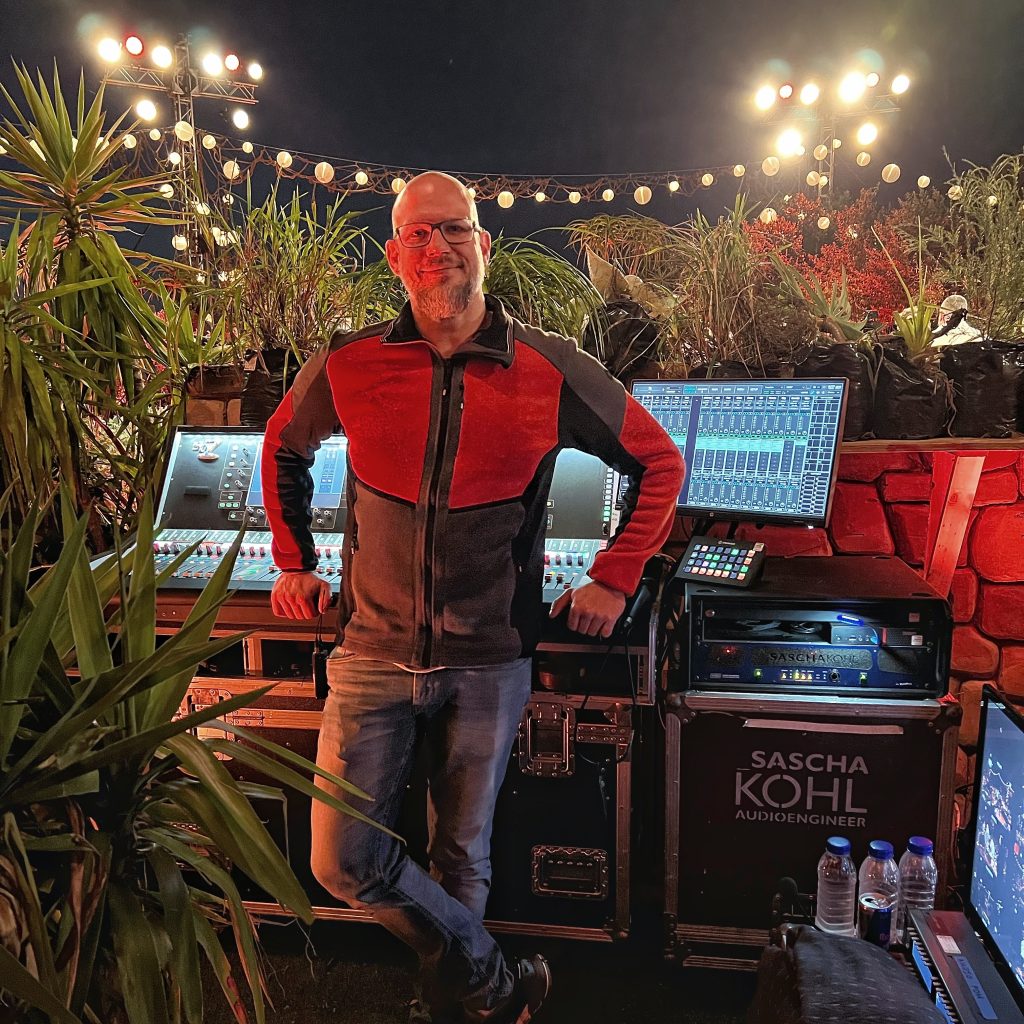 The application
During the production of the show an eleven-piece band, featuring various stars of the German music scene, plays together in a living room setting in South Africa. The line-up of the band remains the same, with well-known singers taking turns. With a production of this size, the time frame is tight, as two shows are recorded each day and so the idea was floated that musicians could take care of their own IEM, thus saving time both during rehearsals and performances themselves.
The challenge
The particular challenge was that flexible monitoring was needed both during rehearsals in Mannheim and on location in South Africa. All signals, including the front-of-house mix, the band's monitoring and the singers' in-ear monitoring, had to be controlled from one console. The monitoring system also had to be easy to set up and quickly deliver the desired result.
The solution
Due to the above requirements, the choice fell to the ME Personal Mixing System from Allen & Heath. A total of eleven ME-1s and two ME hubs were used. The cabling was laid out in a star configuration in order to feed all devices with Power-over-Ethernet (PoE). The system was integrated via a dLive S7000 console in conjunction with a DM64 MixRack and a DX32 Expander from Allen & Heath. Since the introduction of the dLive system, it has been the preferred choice for the production of "Sing meinen Song".
The integration of the ME Personal Mixing System into dLive went without a hitch and no complications arose during setup. The experience of setting up and using the ME system was also thoroughly positive. The system was easy to use for the musicians and proved remarkably stable. The band was correspondingly satisfied with the ME system. The ME system not only saved time and streamlined the production process, but also helped the musicians in their work by giving them a better monitoring experience.
Sascha Kohl explains, "By allowing the musicians to control their own monitoring, the ME system took a lot of pressure off me. We were able to save a lot of time during rehearsals and I was able to concentrate fully on the FOH mix. The musicians also like being able to adjust their own monitoring. This way, everyone can put together their own personal mix, which in turn inspires the musical performance."