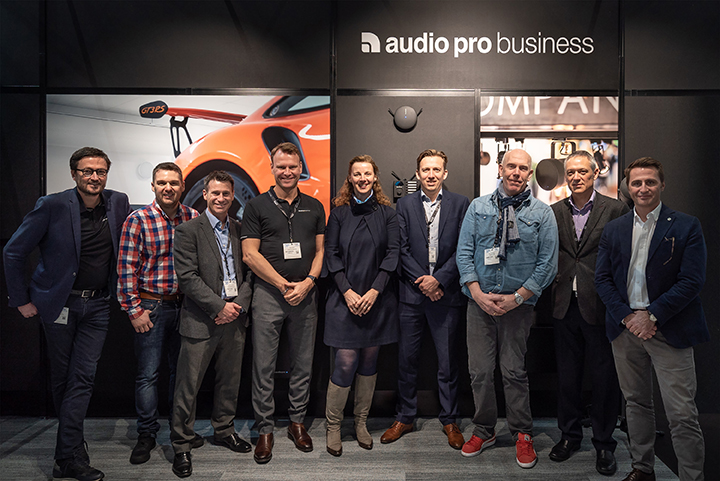 Audio-Technica has announced a partnership with Audio Pro Business which will see the Swedish speaker manufacturer join Audio-Technica's portfolio of distributed brands in the United Kingdom, Ireland, France and Spain with effect from 1 March 2020.
Audio Pro Business commercial installation speaker solutions will join brands such as Audio-Technica, Allen & Heath, Genelec, Audient and Artnovion in improving audio for all, adding to a signal chain of premium quality brands.
With a 40 year history in speaker design and manufacture, pioneering technologies such as wireless audio and lighting rail quick connections, Audio Pro Business wireless speakers allow easy installation, flexibility and audio quality while allowing customers to connect to modern streaming media services.
Gary Maguire, Commercial Director Audio-Technica EMEA said, "We are delighted to be representing Audio Pro Business in our UK and Ireland, French and Spanish territories. Audio Pro Business addresses the needs of business wanting better quality sound and the flexibility to match changing retail and hospitality environments. The brand's forward-thinking approach aligns to many of the requests we have experienced in the market.  We look forward to working on some exciting projects in the coming months."
Jens Henriksen, Audio Pro CCO added, "We are very happy to join Audio-Technica's portfolio of premium brands. We believe our products deliver a solution well adapted for the installation market and are a great complement to Audio-Technica's existing offering. The new relationship will allow us to provide resellers with excellent service and logistics support to ensure they can respond to their customer's requirements quickly and efficiently."
Photo: From left to right: Laurent Rault Sales Director EMEA Audio Pro, Logan Helps Distributed Brand Manager Audio-Technica UK, Anthony Everest Sales Manager Audio-Technica UK, Ola Grahn Sales Director Audio Pro Business, Evangéline Pirot General Manager Audio-Technica France, Alex Farrell Area Sales Manager Commercial South Audio-Technica UK, Jens Henriksen CCO Audio Pro, Robert Morgan-Males CEO Audio-Technica Europe, Sylvain Hochart Managing Director Audio-Technica Iberia