With bases near Karlsruhe and Darmstadt, German AV specialist FillauerVeranstaltungstechnik has a long track record of high level projects involving sound, lighting, multimedia, streaming technologies and more. In 2020, Fillauer and Sascha Weis' company WS-Audio formed a powerful event technology alliance in the south of Hesse and the Palatinate, recently completing a large-scale installation project with the Pfitzenmeier Fitness group of companies. For the project, the team relied heavily on Allen & Heath's AHM64 audio matrix processor and GPIO controller to deliver livestreamed fitness classes across a variety of locations.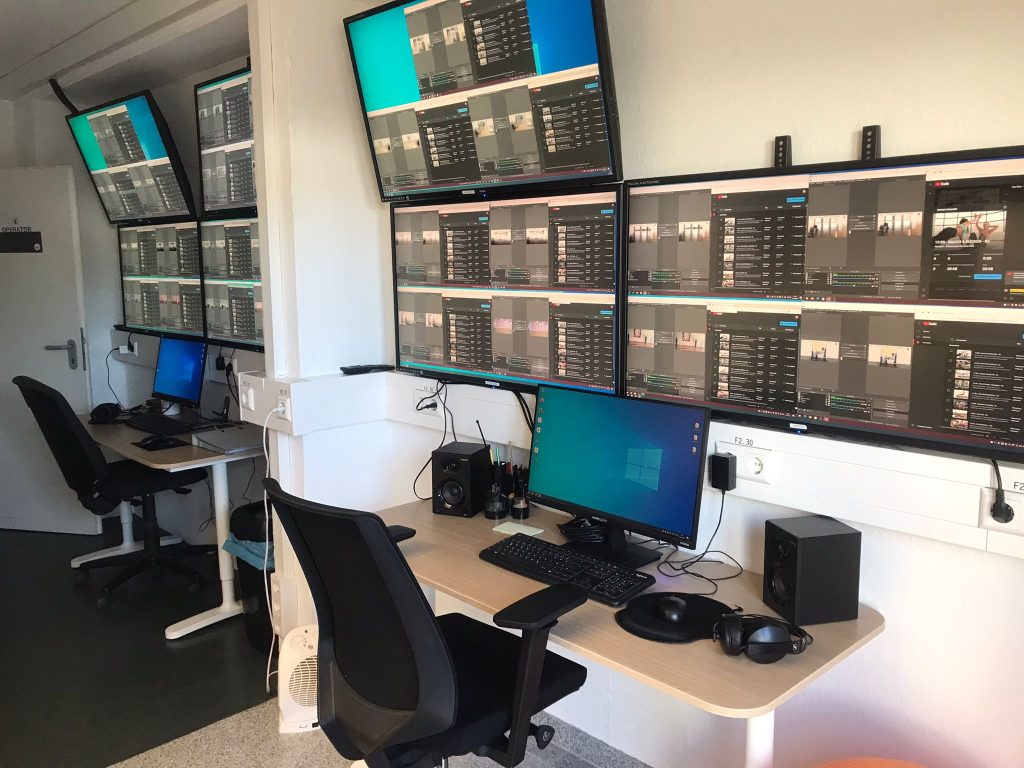 The application
In the middle of the pandemic, Pfitzenmeier Fitness approached FillauerVeranstaltungstechnik with a request to centralise livestreams from their various fitness venues. The goal was to give members the opportunity to participate in fitness classes virtually, even when the locations were closed. Initially the programme was run from a single studio, but following a positive response from livestream audiences, the company decided to equip each of its 31 studios with livestreaming technology. This required the installation of cameras, streaming computers and additional audio equipment to separate the system from the existing house system. After installing the necessary equipment at each of the nine locations, the next challenge was to remotely control the livestreams around the clock, which required a significant amount of staff. Fillauer Veranstaltungstechnik recommended the use of Allen & Heath's AHM64 matrix mixers and GPIO controllers to solve this problem.

The challenge
One of the biggest challenges during the installation was to ensure real-time control of the livestreams without latency issues. The solution needed to be easy to use and accessible to non-expert staff at any location. The system also needed to be able to automatically start and stop each livestream according to the schedule and signal to training staff when they were 'on air' by a red light in the room. In addition, their was a requirement for remote control and monitoring from a central location to relieve staff.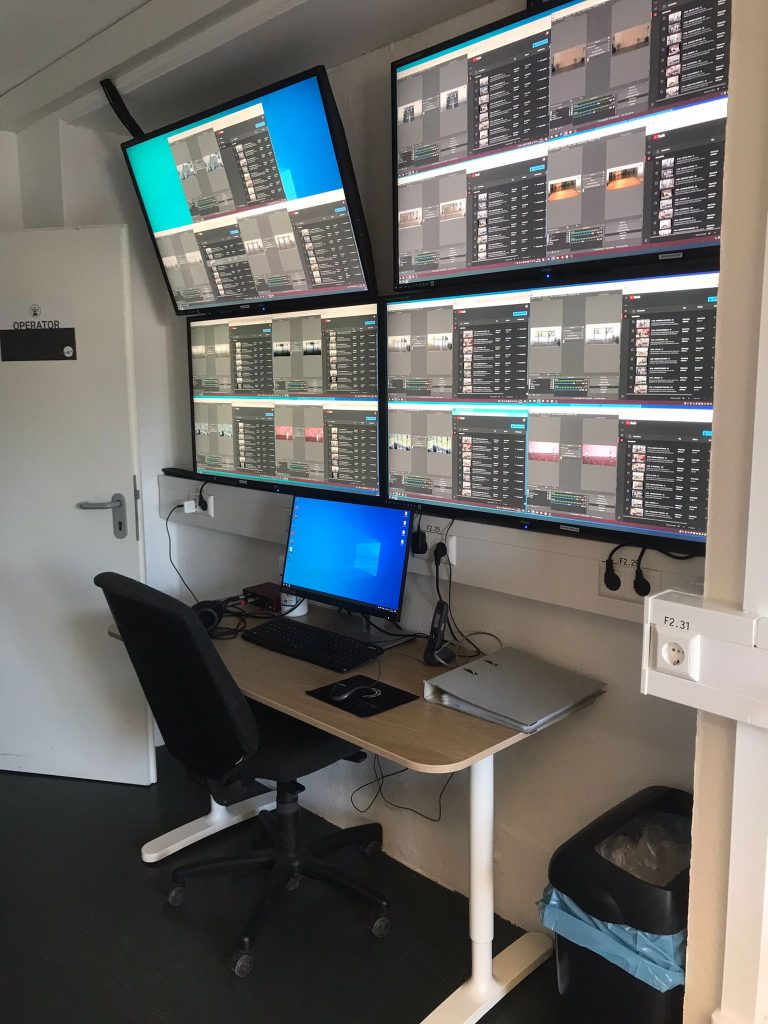 The solution
Fillauer Veranstaltungstechnik decided to use Allen & Heath's AHM64 matrix mixers and GPIO controllers to overcome the installation challenges. The AHM64 was chosen because it offered all the features required for the project as Sascha Weis explains, "the AHM64 from Allen & Heath is the only product on the market that offers this range of features in one unit, as was needed here. I had been looking for alternatives because Pfitzenmeier's management didn't want to be dependent on one manufacturer. But with all other manufacturers, I would need several devices that I'dhave to connect with each other, requiring a lot more time and effort during installation. So I unpack one device and I have all the connections I need for these applications. I screw it in, I switch it on and it works flawlessly. There has not been a failure yet and the units really do run every day and for a long time."

Fillauer Veranstaltungstechnik carried out a test run in-house before proceeding with the actual installation. This involved remotely controlling the AHM64 via MIDI commands to ensure that everything worked according to plan during the actual installation. This MIDI automation was then also integrated into the installation. The AHM64 enabled the automation of the livestream schedule during the fitness classes, with the red light in each studio indicating when a livestream was active. Allen & Heath GPIO controllers were used to turn the red light on and off in each room per location. 

The installation was completed successfully and without any problems. The Allen & Heath AHM64 matrix mixer and the GPIO controllers enable Pfitzenmeier Fitness to centralise the management of their live streams and to relieve the staff for their operation by making it user-friendly for non-technical staff. Understandably, Weis has been delighted with the results, "the project was a great success and the next step is for the Pfitzenmeier group of companies to market our solution to other fitness chains. The plan is to make the whole thing scalable."