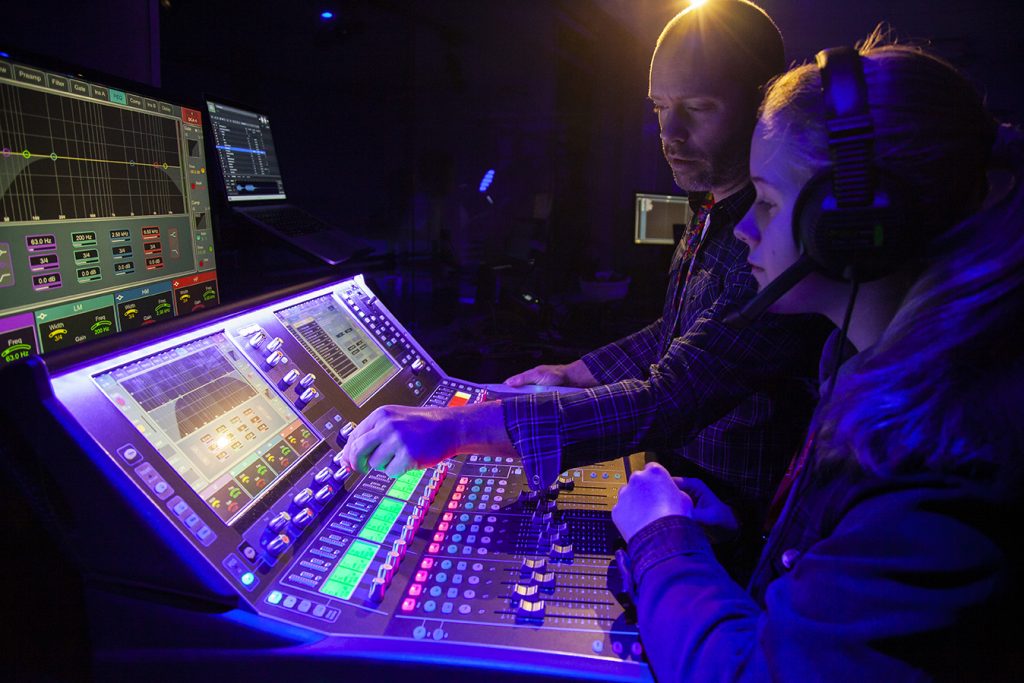 Leeds City College is the city's largest educational establishment, offering a wide variety of courses to more than 25,000 students. The college recently expanded its facilities with the new £60m state-of-the-art Quarry Hill Campus, home to the School of Creative Arts, featuring an Allen & Heath dLive digital mixing system.  
Following a recommendation and demonstration by the audio sales division of A.C. Entertainment Technologies Ltd (AC-ET), the college opted for a dLive C3500 control surface and CDM48 MixRack, fitted with a Dante 64×64 networking card, for the campus' soon to open theatre. 
For use by both Theatre Design & Production and Music Production students, the dLive system will also be employed for public performances by theatre companies and community groups during holiday periods and outside of college hours. As such, the new system needed to meet a variety of criteria as the College's Chief Theatre Technician and Teacher, Paul Graham-Bell explains. 
"We looked at several models from different manufacturers when trying to find a mixing solution to meet the demands of the theatre," he says. "The Theatre Design and Production students are taught sound design for dance and musical theatre, while Music Production courses cover both live sound and recording, so flexibility was very important. The control surface also needed to be simple enough to learn the basics of mixing, but also sufficiently powerful for students to explore advanced features and techniques. We also wanted to invest in something that was popular within the industry, to allow for meaningful hands-on experience that students can take with them when they qualify.  
Graham-Bell adds, "We've been delighted with the dLive system. Everything from the ease of integration into our Dante network, to the simplicity of the user interface has confirmed it was the right choice for us. We're really looking forward to using it in our first season of production in 2020."