Difficult area to cover? Need multiple antennas combined?
The new ATW-SC410 splitter/combiner can be used either for combining two pairs of antennas or for splitting the antenna signals for two receivers or blocks of receivers.
As a passive device it doesn't require power. What's more, it ensures higher stability in systems with large differences in receiving distance.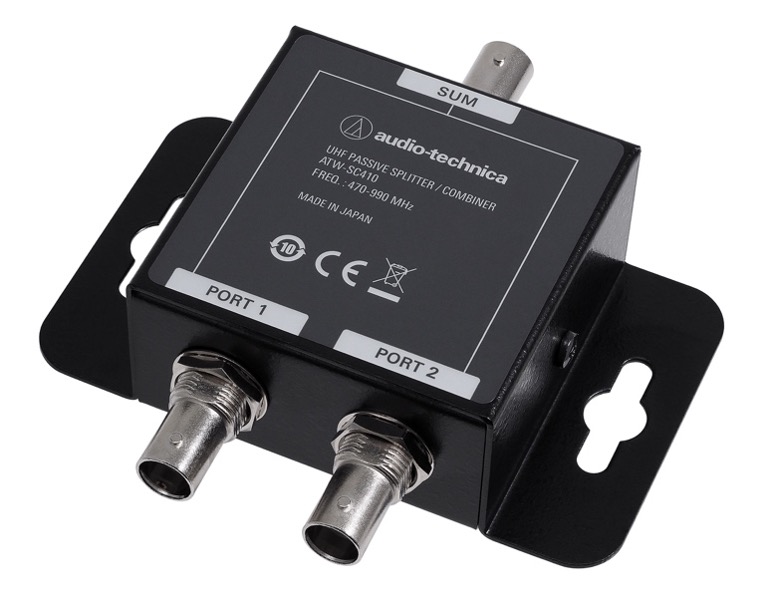 Comes in pair
Can be used as antenna signal combiner or splitter
Passive operation
DC pass-thru up to 420 mA
Wide band 470 to 990 MHz
Industry standard BNC-type connectors
Should you need any assistance in designing antenna systems for wireless microphones, please feel free to contact your Area Sales manager.